Regular price
Sale price
$19.99 USD
Unit price
per
Sale
Sold out
Club Lemon Shampoo Bar
Smells like Grandma-ma's lemonade (see below!)
Promotes scalp health for growth and thickness
Leaves a texturized and natural bounce
Creates a glowy shine for non stop admiration
… did we mention the smell?
Here's a little story about Grandma-ma's lemonade...
Everyone loves grandma-ma's lemonade. Kids are running and screaming in the distance. The sun feels like lava. Sweat pourin' off ya brow. Yeah, yeah you're thirsty. But wait a second - if you listen carefully, you can hear the sound of a spoon stirring ice blocks in a glass jar. Cling, Clang. Grandma-ma's lemonade is sweet and refreshing. It tastes like hug of comfort and love. The last drop is a satisfying gulp of joy…temporary brain-freeze… ok it's gone. Now, ya recharged and ready to go back and play with them kids. Show them who's boss.

For a second... imagine that nostalgic smell of grandma-ma's lemonade in a natural and zero waste shampoo bar… that's Club Lemon.

The lemon is wholesome and fresh because it's made from real lemons. You know, the ones that grow on trees. No labs or chemicals around these parts.

The citrus peel contains 10 times the recommended dose of vitamin c which adds vitality and shine to your hair follicles.

If you've smelled a better lemon flavor, send it back and we will happily refund you.
Share
View full details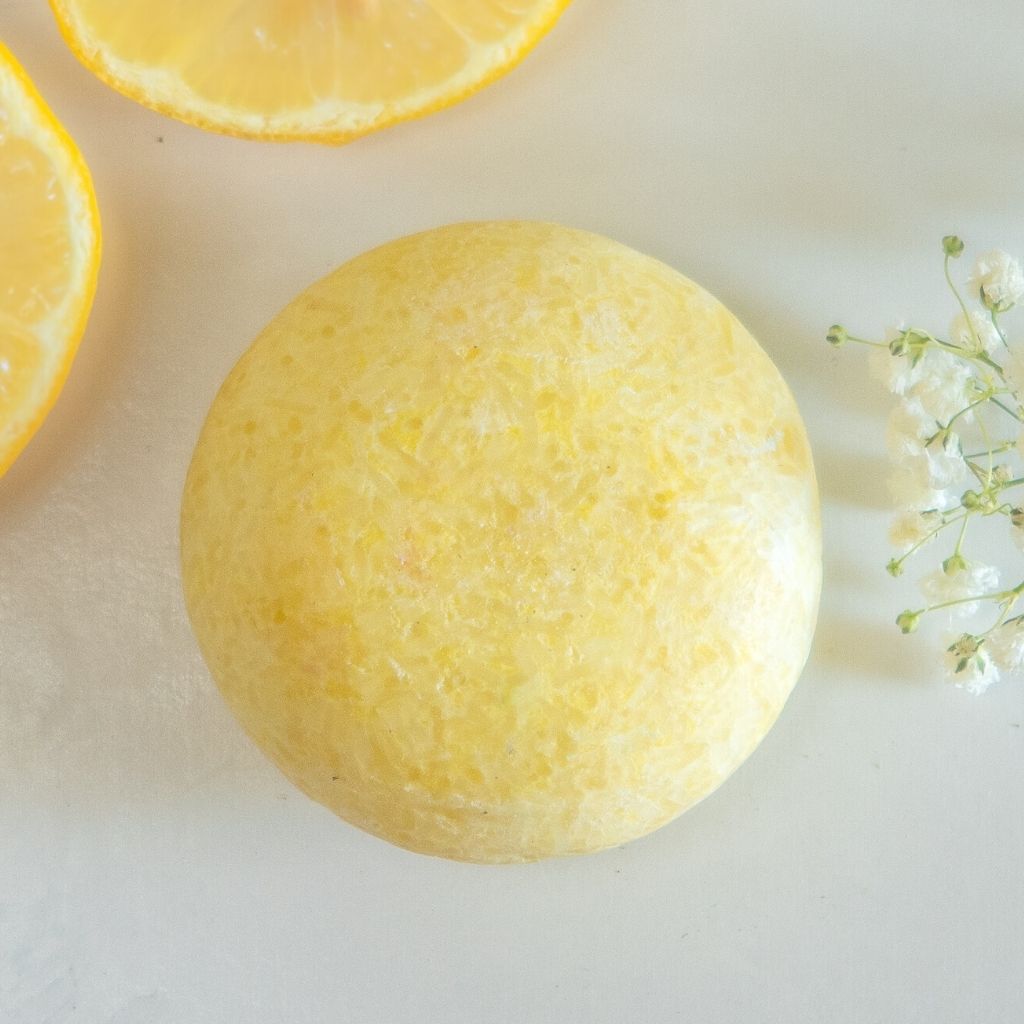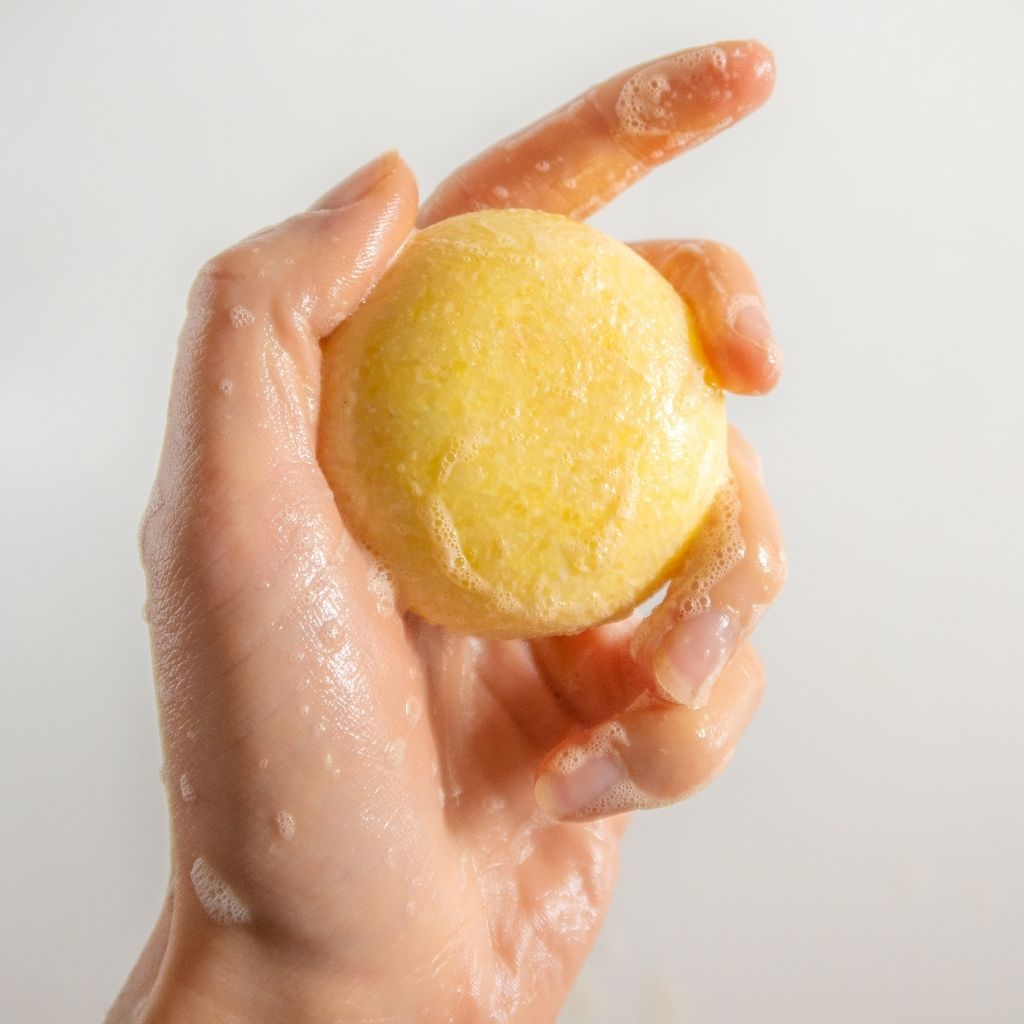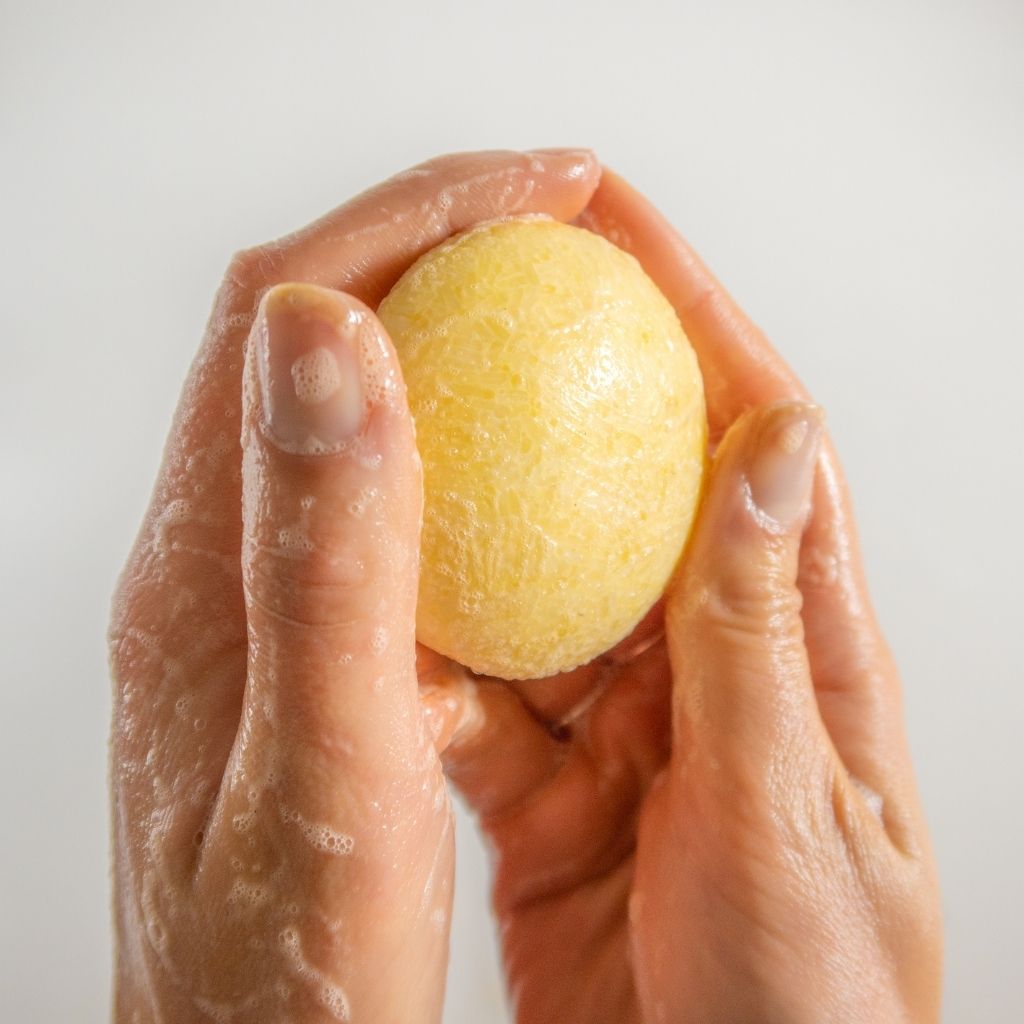 Zero Waste. All Natural. USA Made.
To give you the highest quality products that are light on the earth and gentle on skin.